Laksa has evolved from being a delicious local dish in Singapore to a popular delicacy renowned all over the world. Nothing beats an authentic laksa, with an aromatic broth that has been cooked and simmered with a galore of spices, complete with your choice of noodles and toppings such as crunchy bean sprouts, fish cake, soft tau poks, (fried bean curd puffs) fresh cockles and prawns.
Assam Laksa Versus Curry Laksa
There are actually two main variations to this dish. The less common version here is Assam laksa or Penang laksa, which is made with a tangy tamarind-based broth.
The more well-known laksa in Singapore is curry laksa that is made with a rich coconut-based broth. Closely associated with the Peranakan cuisine, it is also known as Katong laksa, laksa lemak or Nyonya laksa.
Making the laksa broth is a labour of love that begins with the preparation of rempah, known as the spice base. Everyone has their own rempah mix and some are evenly closely guarded trade secrets. Common spices include shallots, coriander, chilli, turmeric, galangal, lemon grass and belacan, a pungent fermented shrimp paste. The spices are first blended up, then fried in oil before coconut milk is added to create the broth.
Laksa Your Way
Every laksa aficionado has his or her preferred way of savouring laksa. Some ask for more cockles while others do not like them at all. You can add hard boiled eggs to make this a more filling dish, or spoon in some sambal chilli for an extra punch in flavour. The argument over which noodle suits the laksa broth best has thrown brothers against brothers and inspired countless articles and blog posts. All the passion rising from a simple yet fulfilling bowl of laksa is proof just how much Singaporeans love this dish. Even tourists who tried laksa during their stay in Singapore have gone home missing it!
New Twists To An Old Recipe
Many chefs have been coming up with interesting twists to the traditional laksa recipe. For instance, Katong Kitchen offers their luxurious take on laksa by using Boston lobster instead of prawns. Koo Kee Yong Tow Foo Mee in Clementi combines laksa with another local favourite, offering Laksa Yong Tow Foo. Customers even have the choice of five kinds of noodles for their laksa, from the usual yellow noodle, bee hoon and thick bee hoon, to kway teow and the shop's signature noodle!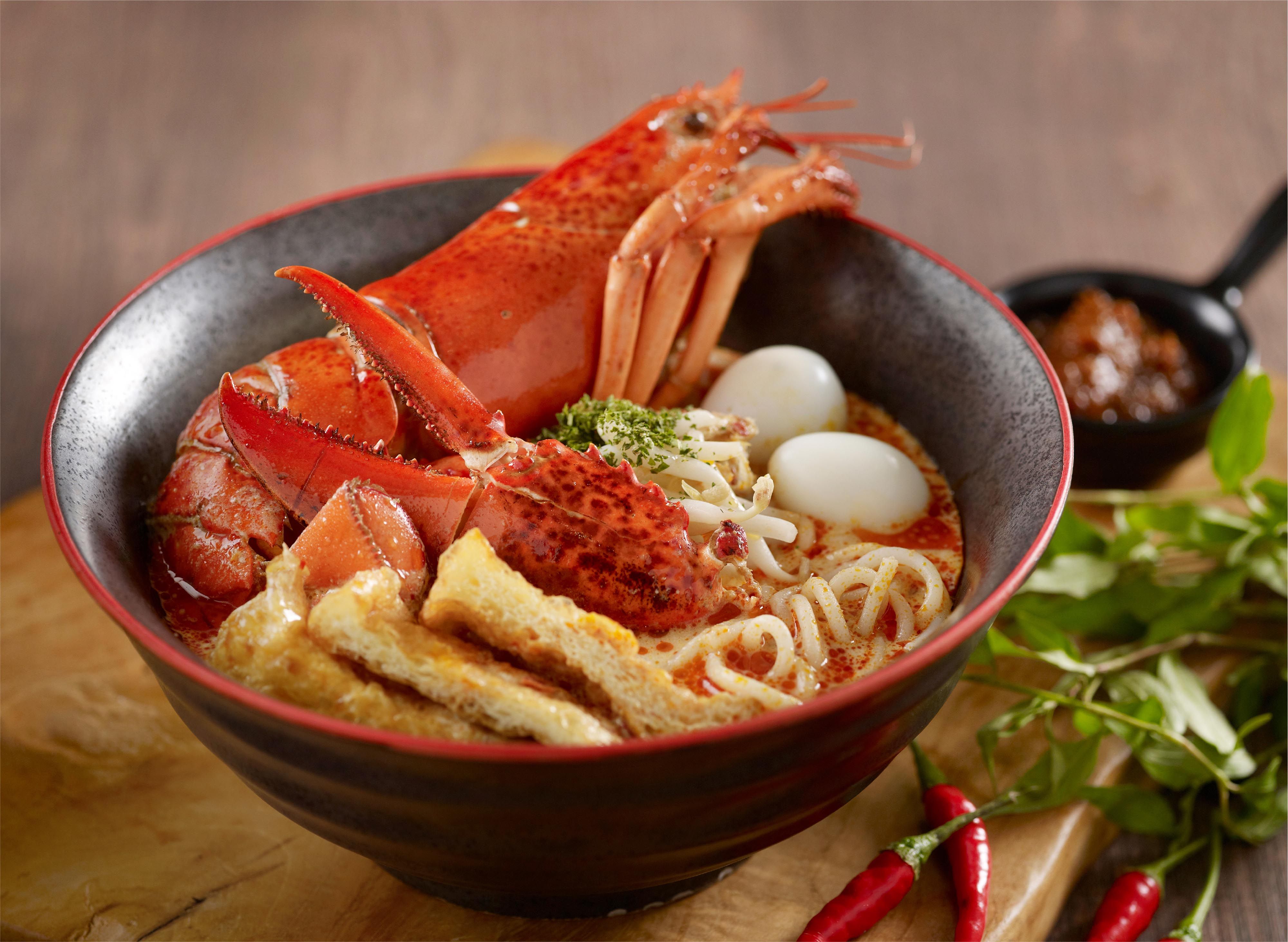 What To Eat And Drink With Laksa
Curry laksa is a staple which can be found in hawker centres and food courts all around Singapore. Nowadays you can even order laksa and have it delivered right to your door step. Apart from slurping the noodles and drinking up the broth, some people double down on the spicy and order a side of otahs to go with their laksas. Otah is a fish paste made with ground fish meat and spices, wrapped and grilled in banana leaves. They make for tasty snacks and are also delectable accompaniments to rice or noodles.
To tame the heat from the spicy laksa broth, you can enjoy your laksa with beverages like soya bean milk, bubble milk tea or ice cold lime juice. Laksa can even be served in a fine dining setting, being paired with white wine such as Riesling or Gewürztraminer, which goes to show how versatile this dish can be.